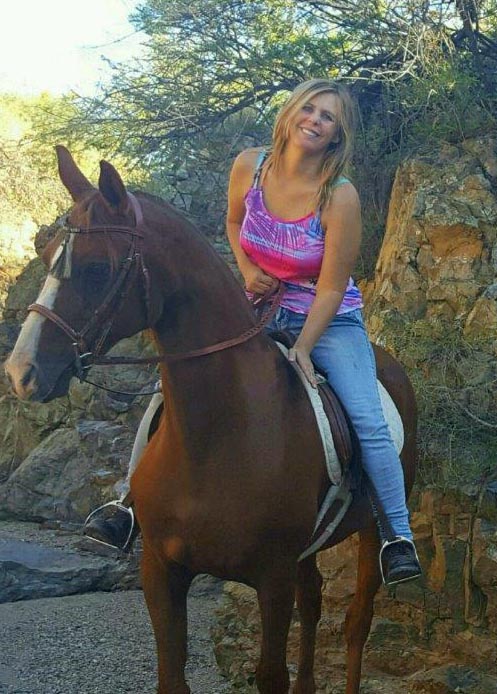 Mary and Fable Lady Luck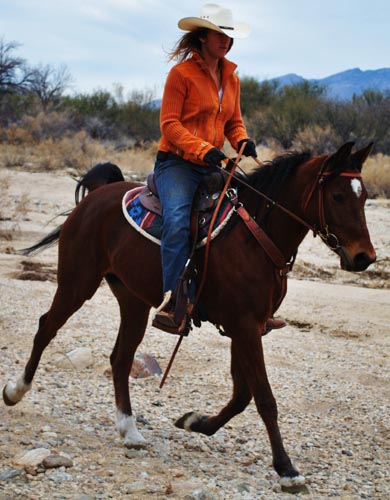 Fable Reliant is very capable on mountain trails and could be shown in the endurance riding as well as in the show ring.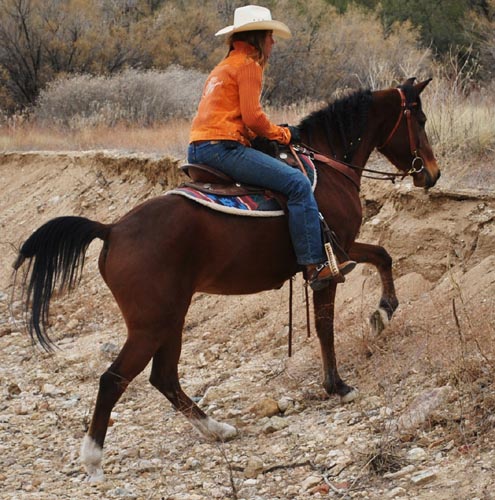 Reliant Climbing a bank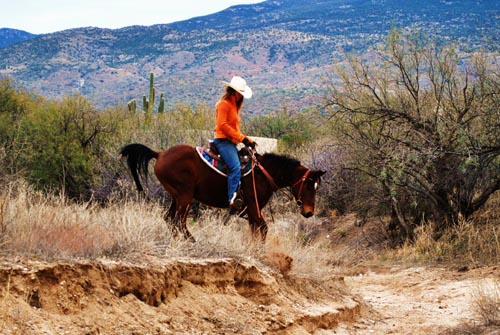 Reliant going down a bank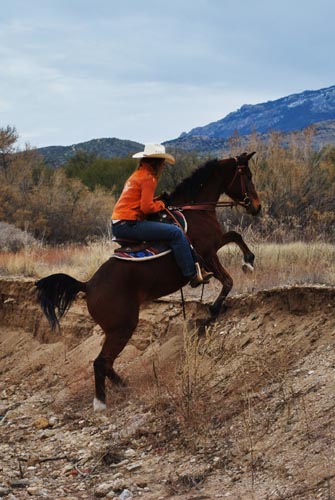 Reliant leaping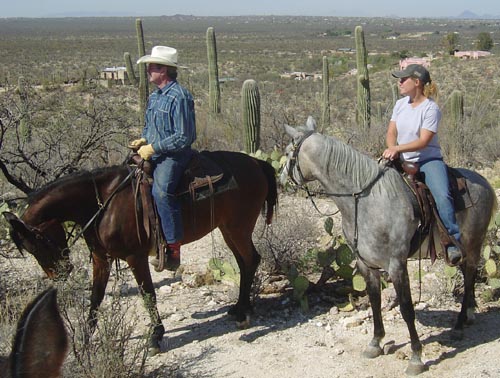 Fable Arjuna (grey gelding for sale) and Fable Lady Ann (bay mare for sale) on their first ride in the Saguaro National Park.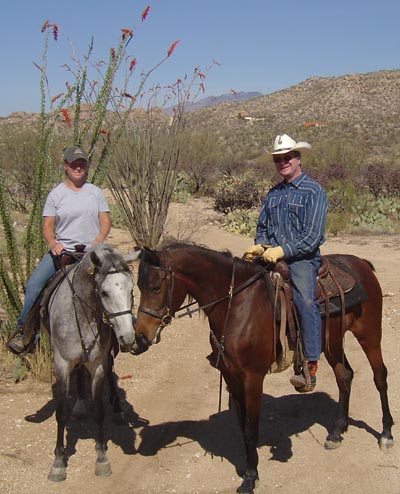 Fable Arjuna and Fable Lady Ann on their way up the Rincon Mountains for the first time.